About.
Inspired by Life.
Viviane Williams Consultancy (VWC) is an independent business, focusing on Marketing Communication, Strategy and Design. We form strategies and build brands.
Setup by the Creative Social Entrepreneur Viviane Williams, with over 15 years experience in a variety of sectors: media & entertainment, design, fashion, technology, the built environment/architecture, sustainability, education and professional services. Having worked and been associated with top global companies such as: The Walt Disney Company, 02 Telefonica and Big Fish just to name a few, Viviane Williams Consultancy consistently delivers outstanding results with leadership and governance at the forefront of the consultancy. VWC strives for excellence as a point of difference every time through different awards:
Construction Marketing Awards – Winner 2021
London Construction Awards – Finalist 2017
Offsite Construction Awards – Finalist 2017
Construction Marketing Awards – Finalist, November 2014 & 2015
Awarded at Deloitte Pitch – Showcasing Wakeup Campaign for the 02 Think Bigger Award, November 2011
Awarded at the House of Lords – Top 100 UK Future Leaders by Powerful Media & Striding Out, August 2010 and 2011
Awarded Future 100 from Striding Out – October 2010
Big Leap Entrepreneur Competition – Top 10 Finalist (out of 250 applicants) – June 2010
SEEDA enterprise in collaboration with MIT Cambridge Business School of Enterprise – Viviane Williams was chosen to go the learning leadership and pitching ideas skill program. – June 2006.
The most fun loving award of all, was Viviane appearing on the TV advert Orange Rockcorps when she was a young buck, can you spot her?!
Work Skills.
Great Designs Matters.
Viviane Williams Consultancy produces powerful strategies, shapes identities, and communicates using innovative change marketing techniques.
Education
BA (Hons) Design Branding & Marketing at University For The Creative Arts (Rochester, Kent)
MA Creative Cultural Entrepreneurship (Design pathway) at Goldsmiths, University of London
Involve:

Trustee & Director

Royal Society of the Arts:

Fellow

Project for Public Spaces (PPS):

Member of the Placemaking Council

Arts Award:

Art Advisor
Producing optimised digital content promotion
Developing powerful strategies to position brands
Strategic planning to sell a product or service
Creating designs that make an impact
Being a great communicator influencing others
Dynamic surroundings offering an immersive experience
07. DIGITAL ANALYSIS.

Identify key insights on client's businesses.

Skills.
Results Driven Design.
At VWC we like to express, shape and form brands with the skill-set below. Each expertise gives a different dimension to a brand, unlocking its full potential in a competitive market place.
Social Media/Digital Transformation – a collection of virtual communities where digital technology is used to solve problems. Here at VWC, we use the power of tech to communicate to communities
Marketing Communication – a variety of communication channels (online and offline). We explore the right channels of distribution for your products and services
PR – the management of the spread of information. We examine and build media relationships to enhance and influence your brand
Brand Development – a rigorous analysis on how your brand is perceived. At Viviane Williams Consultancy, we develop a brand management roadmap, in order to build and position your brand for longevity
Strategy – a high level plan. We achieve this plan by communicating, collaborating and thinking outside the box
Graphic Design – a visual communication and problem solving expression. Here at VWC we search for new ways of visually communicating in order to profile your brand differently from the rest
User Experience (UX) – a way of enhancing the user satisfaction by interacting with a product. We deliberate and work with market intelligence and research to give us the best results when designing for your brand
Events – creations of varied special occasions. At Viviane Williams Consulatancy, we take responsibility on the creative, logistics and technical aspects for the events we produce.
Clients.
Make a Difference.
Having satisfied customers is the best source of advertisement a business can ever have.
"As part of the Kent and Medway Collaborative Outreach Programme (KaMCOP) at University for the Creative Arts (UCA), Viviane has delivered a variety of high-quality creative business workshops for young people aged 13-18 years old. Viviane's inspiring workshops draw upon her vast knowledge and experience of creative business, and her sessions have included idea generation, networking and social media skills."
Holly Rogers – Collaborative Outreach Manager at KaMCOP & UCA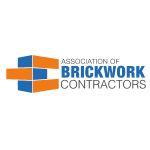 "Working with Viviane Williams is a treat. Her design and marketing ideas are always relevant and to the brief and I admire her organised and methodical approach to work. I would recommend Viviane Williams Consultancy to anyone wanting to work with a collaborative and knowledgeable marketing company."
Eve Livett – CEO of Association of Brickwork Contractors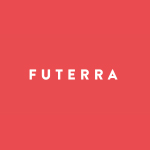 "I've very much enjoyed working alongside Viviane as part of the independent O2/Telefonica Think Big panel. Her insight and challenge to our thinking has affected how all the other panel members see the issues. I've also enjoyed her humour and calmness during often intense and forthright discussions!"
Solitaire Townsend – Co Founder of Futerra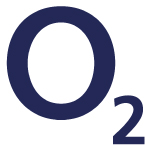 "We were so pleased that Viviane joined our stakeholder advisory panel to represent young people from across the UK. Viviane sits alongside Jonathon Porritt and other established sustainability professionals – and holds her own! Her role is bigger than just being an expert representing a stakeholder group on the panel – she also engages far and wide with young people to gather views and thoughts on the work we are doing at O2, and what we could do better. We were really impressed with Viviane's attitude and personality – she has shown to be a great and engaging presenter, and excellent networker, and a true believer in making changes for a better society. She's one to watch – I predict she'll go far!".
Kerry North – Senior Partnerships Manager at 02 Telefonica
Contact.
Let's Talk.
If you have a project or campaign that needs the Viviane Williams Consultancy tour d'force, feel free to get in touch. If you are ambitious, creative and full of talent, looking for work experience or a job, lets meet for coffee!